CapturePoint is a Texas-based company providing carbon capture, transport, and permanent sequestration solutions for stakeholders seeking decarbonization. 
Current Operations
CapturePoint currently owns and operates assets that capture, transport, and sequester carbon consistent with the Environmental Protection Agency's (EPA) strict standards for permanent carbon sequestration. These assets are earning U.S. government 45Q Tax Credits on ~1.0 million tons per year of CO2.
CENLA Hub – Central Louisiana Regional Carbon Storage Hub
CapturePoint has secured permanent injection and storage rights underneath ~14,000 surface acres in Central Louisiana that contain premier geology capable of permanently sequestering several hundred million tons of CO2 (the "CENLA Hub").
CapturePoint is creating scalable carbon capture and sequestration facilities that will allow it to secure and permanently store CO2 from industrial sources across Louisiana, Texas, Mississippi, Alabama, and the Gulf Coast region.
CapturePoint has filed Class VI permit applications for each of two CO2 sequestration sites in the CENLA Hub.  Both applications have been deemed administratively complete by the EPA.
The availability and proximity of turnkey carbon sequestration infrastructure will act as a catalyst to attract carbon intensive industries to locate in areas where CapturePoint owns and operates the CENLA storage sites.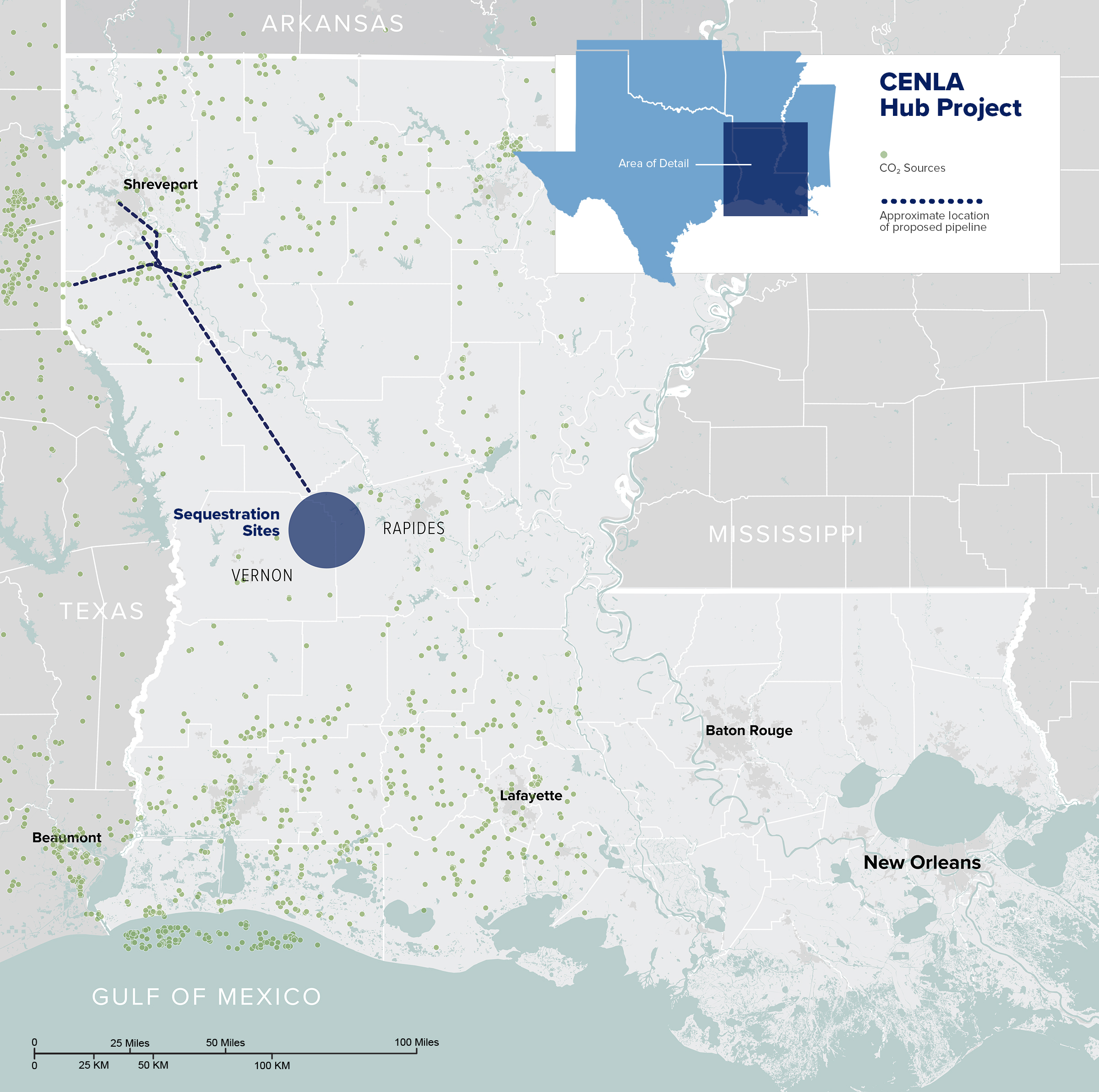 Other Projects
CapturePoint is currently developing Class VI injection sites in Colorado, Kansas, Louisiana, Oklahoma, Mississippi, and Texas.